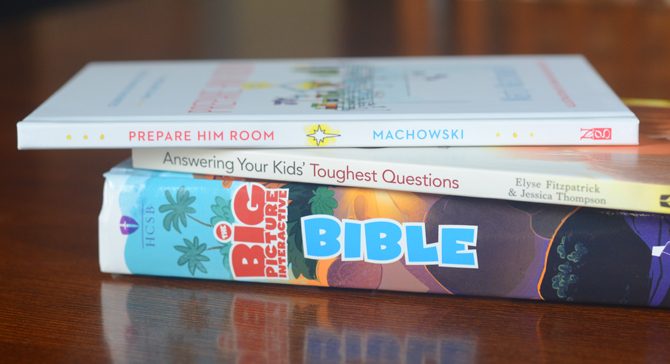 Top New Resources for Parents and Bible Teachers
Publishers keep churning out new resources for parents and children's ministry workers. Many of these come with labels claiming they're gospel-focused, or from authors who love to celebrate Jesus. Here are some of my favorites from the past six months or so that have earned a spot on my desk.
---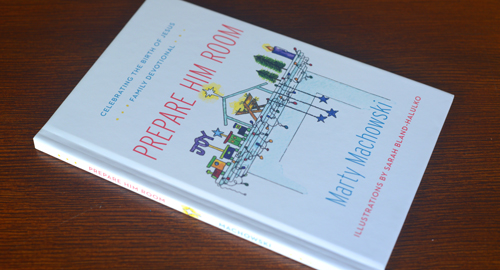 Prepare Him Room: Celebrating the Birth of Jesus (family devotional) by Marty Machowski
What It Is
Prepare Him Room heads this list because Christmas is approaching, and this is a guide for celebrating Advent as a family. It contains three devotional Bible studies (with carol singing!) for each week of Advent, plus one non-Bible Christmas story a week and a Christmas Day Scripture reading. That's just about the right amount of material for most busy families.
Why I Like It
It's relatively difficult to find family devotional aids that focus squarely on the Bible itself. Thankfully, Marty's books do that—this one included. Even better, the twelve studies in Prepare Him Room cover a broad cross-section of the Bible. They show us Christmas not just through the familiar birth story about the shepherds and the manger, but in the Prophets, the Epistles, other parts of the Gospels, and even the book of Revelation. This is exactly the right way to study the incarnation and appreciate it as part of the whole, glorious gospel.
---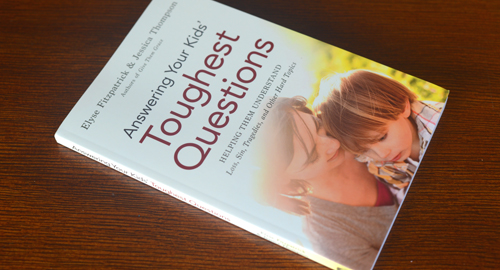 Answering Your Kids' Toughest Questions: Helping Them Understand Loss, Sin, Tragedies, and Other Hard Topics by Elyse Fitzpatrick and Jessica Thompson
What It Is
Elyse and Jessica, the mother-daughter team that authored Give Them Grace, provide both welcome instruction and sample scripts for talking with kids about difficult topics. They answer fewer than a dozen questions directly, but within those answers many of the trickiest issues get covered, from theological ones like, "Why do people die?" to moral questions like, "How and why do some people sin sexually?"
Why I Like It
Given Elyse and Jessica's grace-teaching credentials, I expected to read about how to encourage kids by telling about Jesus. This book has plenty of that, both in the entire final chapter and sprinkled throughout, but the authors wisely never let a preoccupation with it get in the way of clear, honest, straight-talking answers. They draw on their counselling and motherly experience to say much about the fallenness of people and the wisdom of following God's commands. And that, actually, is part of grace.
---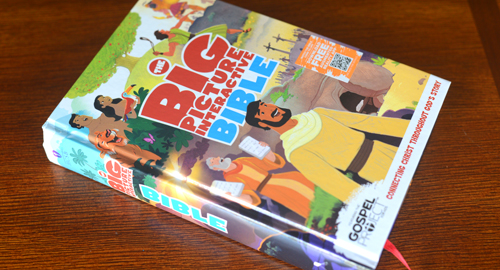 The Big Picture Interactive Bible
What It Is
This is one entrant among several publications (with very similar titles) connected to Lifeway's "Gospel Project for Kids." The various authors of these books seems to have differing interpretations of what it means to be gospel-focused, but this Bible is one of the series' best offerings. It includes the entire text of the Holman Christian Standard Bible, with notes for kids along the way.
Why I Like It
Most "kids" Bibles come with cheesy devotional stories and simplistic application ideas that end up distracting kids from the Bible text itself. This one is different. It comes with study notes that draw kids into the text and help them understand it. The notes are both theologically astute and kid-friendly. More than that, they often point out the "big picture" of the gospel story and show how a particular text is connected to the rest of the Bible and especially to Christ. It's all very helpful.
###
Thoughts? Please share or comment below. I love feedback and discussion—it's how we learn from each other!

Copyright secured by Digiprove © 2014 Jack Klumpenhower