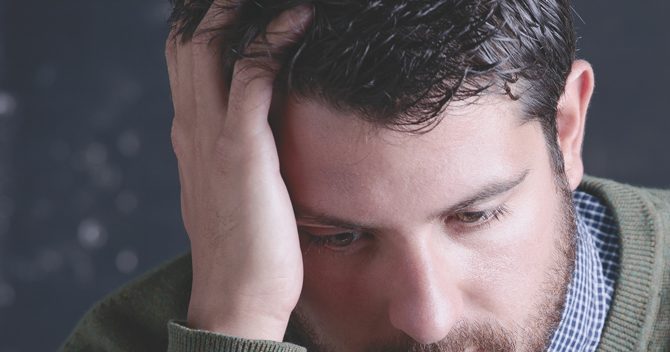 One of Those Difficult Classes
When you fear kids' hearts are cold toward Christ, remember who makes hearts warm.
I recently returned from a three-month stay in England. While there, I was asked to teach 10- and 11-year-olds at a weekly, after-school Bible club in London. I was happy for the chance to tell about Jesus. Many of those kids hadn't heard much about him.
I quickly became discouraged, though. As I started teaching, I sensed the kids had little interest in learning about Jesus. I'm not used to this. My experience in America, even in the cities, is that kids may have foggy Bible knowledge but are usually hungry to learn more. An engaging teacher who shows them new truths about Jesus will usually hold their interest.
Not so at this school in London. I struggled to keep those kids' attention. It seemed they just didn't care much about the topic.
Perhaps there were other factors: kids anywhere are restless after school, we didn't quite connect culturally, and they weren't used to the idea of Bible lessons. But after a few sessions, I started thinking the problem might be that England is just dead, spiritually. It takes the Spirit's work for hearts to be open to Christ, and experience tells us that the Spirit is more active this way in some places, at some times, than in others. Maybe, I thought, this is what a spiritually dead place feels like.
A few days later I was sitting in church, listening to a guest preacher who'd come down from Scotland to encourage us in the city where, he admitted, it often seems hard for the gospel to get traction. He urged us not to lose heart, and to trust the Spirit. He preached from John 16, where Jesus tells his disciples about his plan to leave them after his death and resurrection. The disciples faced a daunting task: they would be called to preach about Jesus, starting in Jerusalem with the very people to whom Jesus had been preaching—people who rejected him and would soon kill him. Those people hadn't listened to Jesus, so why would they listen to his disciples?
Here's what Jesus said:
I tell you the truth: it is to your advantage that I go away, for if I do not go away, the Helper will not come to you. But if I go, I will send him to you. And when he comes, he will convict the world concerning sin and righteousness and judgment: concerning sin, because they do not believe in me; concerning righteousness, because I go to the Father, and you will see me no longer; concerning judgment, because the ruler of this world is judged.

—    John 16:7–11
That passage tells how the Spirit brings personal conviction in three areas where most of today's westernized city dwellers need it:
Sin. He convinces them that they are sinners who need help.
Righteousness. He shows them how their "good behavior" is actually empty and useless.
Judgment. He helps them realize that their dismissive attitude toward Jesus is foolish.
It may seem like I'm being hard on those kids by suggesting they needed that much conviction. But even believers, me included, need the Spirit's constant urging about these things. And I have little doubt that some of the kids I was teaching, though they were outwardly respectful about Jesus, had little if any sorrow for sin or true regard for Jesus. In that sense, they were not far removed from those in Jerusalem who scoffed at Jesus, plotted against him, and called for his death. Jesus is saying the Spirit will come and work in the hearts of such people.
My initial diagnosis of London may have been partly right. On the whole, it does seem to be a place with more coldness toward God than what I'm used to in my corner of America. I was also right about the need for the Spirit's work. But I was wrong to conclude that the Spirit was absent. Where he sends his people, the Spirit goes also.
I left that church service with my faith bolstered. Sure, some of the kids I was teaching had worldviews that failed even to recognize sin or the barest need for Jesus. But the Spirit could bring conviction; my job was to pray and teach the gospel.
I'm glad I stuck with it. That Bible club continued to be a difficult place to teach, but the weeks that followed brought encouragements too. I came to like those kids, and some of them started asking questions about Jesus. We had good discussions about shame, repentance, forgiveness, life after death, and what makes Jesus the best King ever.
My last day there, I and the rest of the club workers pulled the kids aside and prayed with them. There are few privileges as sweet as praying with children that God would bring his word to life in them and help them grow in faith. We prayed this, and more, for every one of those kids, and most of them seemed glad to be prayed for.
I was sad to be leaving them.
The team is still running that Bible club and I trust the Spirit is still working, as he always has. I'm back home, preparing to teach a new bunch of kids. If my next class turns out to be another difficult one, or maybe especially if it's an "easy" class that will tempt me to think I have things under control, I need to make sure I keep looking to the Helper who makes cold hearts warm.
###
Thoughts? Please share or comment below. I love feedback and discussion—it's how we learn from each other! (Pick any name you like. Your email address will not be displayed.)

Copyright secured by Digiprove © 2015 Jack Klumpenhower