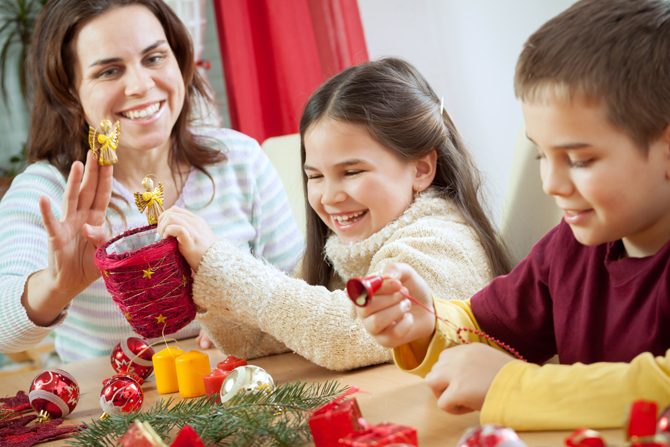 A Very Non-Special Christmas
What to do with those kids for Christmas? A decorating project? A party? A pageant? Or might the best of all Christmas ideas sound the least impressive?
A few weeks ago I was asked if I had any good Children's ministry ideas for Christmas. Could I post some gospel-centered projects or activities that would work with the season? It was a fair enough request. I'd just posted something like that for Thanksgiving. But for Christmas I had nothing. I had no creative ideas at all to share.
Actually, there are plenty of things my Sunday school classes have done for Christmas. I remember one year we made ornaments to represent blessings we have in Christ. Another time we went through the first two chapters of Luke and pulled out a dozen or more words and phrases used to describe the coming Savior that we wrote on a poster with a picture of an angel. Yet another time my students made lists of all the friends and extended family members they expected to see for Christmas, and we prayed for each of them.
At home with my family, too, we've done special things for Christmas. One year everyone helped choose a way to help someone needy. Another time I made a point of having us sing 25 different carols, one on each December day through Christmas.
So I guess I do have ideas. I just didn't think they were special enough to share. They don't sound like what most people think of as great Christmas ministry ideas. After all, in class we pray and study the Bible and talk about our blessings in Christ every week. My ideas were nothing but a Christmas spin on some very normal stuff. And at home my hope is that we share with others and praise God as a matter of course, not just at Christmas.
I finally decided that what I want to say is this: Coming up with Christmas ideas is pretty easy. The hard stuff is everyday ministry—teaching faithfully, praying humbly, singing joyfully, sharing generously, comforting the sad, challenging the sinful, and telling the gospel to those kids all the time. As long as our Christmas activities encourage us to keep doing that, they're great ideas. But we all know that sometimes very good Christmas programs distract us from even better, ordinary ministry. They supplant what is most blessed and joyous of all.
To say so makes me feel like a Scrooge. In fact, I like Christmas. It's fun and cheery, friendly and pretty. I appreciate too how the holiday can get us engaged in spiritual matters. A lot of Christmas activities are fantastic opportunities to think and to tell about Jesus, and I'm all for that. I also love how a desire to do something special for Advent gets many families started praying and reading the Bible together—an excellent habit they continue even after Christmas. I get all that.
So let's keep coming up with those Christmas ideas. But let's also remember, as we do, that a great Christmas project doesn't automatically make for great ministry. A rip-roarin' Christmas extravaganza is not always our friend.
###
Thoughts? Please share or comment below. I love feedback and discussion—it's how we learn from each other! (Pick any name you like, and no one but me will see your email address—and I won't use it, I promise)

Copyright secured by Digiprove © 2014 Jack Klumpenhower