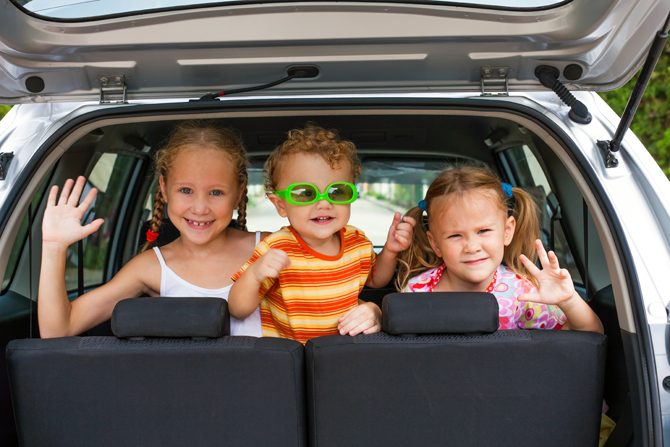 It Isn't All About the Kids After All
How do you live in a way that's good for your kids without living for your kids?
Two excellent articles caught my attention this week. They each address that question in a different way. Together, they've helped me think about how to practice gospel-fueled living in front of my kids rather than just talk about it to them.
First, here's Melissa Martin's article for the Gospel Coalition about "busy mothers." We all know that parenting gets busy. But whether we're driving our kids to soccer practice or to Bible club, Melissa challenges us not to get so busy doing this and that for our kids that we neglect serving the church, helping the needy, and looking for ways to practice love and good deeds.
She points out that busy mothers are often told they have a good excuse for saying no to other ministry, but this "deprives our children of the beautiful lesson of what serving each other truly means. How valuable would it be for a toddler to watch her mom regularly open her home to younger mothers and college students, or host a weekly community group that fellowships, prays, and eats together? Think of those precious lessons they would learn about serving."
As I thought about this, I realized that the godliest families I know are active believers. Sure, the parents teach the Bible and lead prayers and such for their kids. But they're also the first to take in needy strangers or to plan an outreach event. Mom and dad are busy serving Jesus, not just serving the kids by teaching about him—and those kids usually catch on. They become Jesus servants too.
Second, lest that call to serve causes us to guiltily start making plans to become missionaries in Borneo, there's Peter Jones' article on what it means to be a "radical" Christian. He points out that a life of radical service to God doesn't have to look flashy; more often, it just looks constantly repentant in ordinary activities.
Jones writes about Ephesians, starting with the amazing grace of Jesus described in the first half of the book and ending with the everyday ramifications of believing it: "Paul is radical, but not in a way we like. He is radical about killing sin. He wants us to stop having fits of anger. He wants us to cut out our gossiping tongue. He wants us to be thankful in all circumstances. He wants us to pray. He wants us to get rid of greed. He wants us to make sure we keep our speech clean."
This, too, sounds like the godliest families I know. They're grace-driven, sin-aware and repentance-minded. Again, this means they're active believers. In all they do, even the little things, they desire to live in a way that befits those who know Jesus.
Both of these articles don't matter just for parents, but apply to anyone who works with kids. They encourage us to live for Jesus. They remind us that we don't first of all teach by what we say to kids, but rather by how we live among those kids. They also call us to the sort of lives that will require constant, active faith—much prayer, daily repentance and reliance on God—which also is the sort of thing kids need to witness in us more than they need to hear us explain to them.
I regularly fail to model all this in my own family, or when I teach in the classroom. But I'm encouraged that in Christ I am forgiven and have a Helper who keeps steering my life to be more about him. He's on my side in this endeavor, and that's good news.
###
Thoughts? Please share or comment below. I love feedback and discussion—it's how we learn from each other! (Pick any name you like, and no one but me will see your email address—and I won't use it, I promise)

Copyright secured by Digiprove © 2014 Jack Klumpenhower