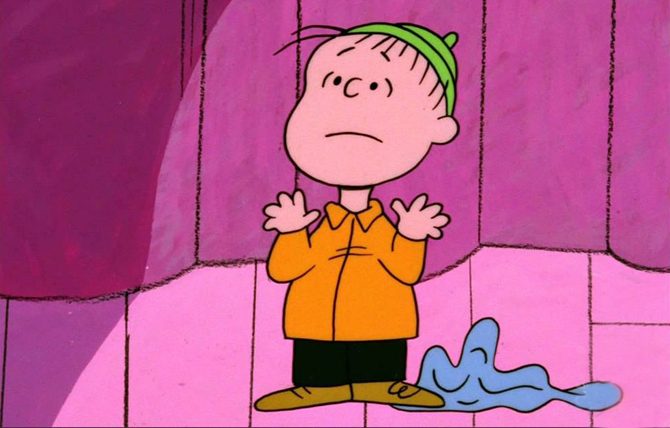 For Unto You is Born… Who?
The Bible's best-known Christmas passage is so familiar that we easily overlook much of its wonder. Here's some of what you may be missing.
At some point in the coming weeks, chances are you'll hear or read part of Luke 2, which tells the story of Jesus's birth and the shepherds who came to see him. You may even teach a lesson from that part of the Bible or include it as part of a family holiday tradition. I heard the passage just the other day when someone turned on the annual Charlie Brown Christmas special. I know several people who would say that's as good a place as any to hear Luke 2.
Because the passage is so familiar, we might read quickly through it on our way to checking off the next box on the Advent calendar. It happens to me repeatedly. And that's a shame, because we ought to slow down and be amazed.
While the story in Luke 2 is remarkable, with its angels and shepherds and manger, the theology is equally rich. Luke brings up several whole-Bible themes—like peace, the glory of God, and good news ("gospel")—and he shows how they're all about Jesus. There's so much to consider that one year I spent the entire month of December teaching from just seven verses in Luke's nativity story, focusing on a different theme each week. When I was done I still felt I hadn't done the passage justice; I could have gone even deeper.
In particular, verse 11 gives us one of the Bible's fullest brief descriptions of who Jesus is. The angel tells the shepherds that the child born to them is "a Savior, who is Christ the Lord." I've often unpacked that phrase for kids who're learning it as part of a memory verse or reciting it in a Christmas pageant, hoping to give them a framework for a larger understanding of Jesus.
Since frameworks help teachers too, allow me to share some thoughts on the angel's words:
Savior. Jesus's mission is to be the Savior. The angel calls Jesus a Savior because he is our rescue from every sin and sorrow we will ever know—our only trustworthy hope. We sometimes think salvation means having our sins paid for and forgiven (and it does!), but that's only part of it. Jesus also comes to us to end our loneliness. He gives us a righteous standing with God. He shares his Father so that we become God's children. He pours out his Spirit to transform us from ugly sinners into beautiful servants. And he is returning to raise us from the dead, end sin and suffering forever, and give us an eternal home with him. That's a Savior!
Christ. Jesus's office is that of the Christ. No one else has such a grand distinction. "Christ" means "anointed one." It says Jesus is chosen by the Father to be (1) our chief Prophet and Teacher, who shows us the full glory of God, (2) our only High Priest, who sacrificed himself for us and prays for us constantly, and (3) our Eternal King, who rules us and defends us from every evil. To have all this in one man is stunning. To think that this man came as a child in a manger, spent his whole life serving others, and offered himself to be ridiculed and killed on a cross for us who were his enemies—well, that brings jaw-dropping wonder.
Lord. Jesus's title is Lord. This is not just because, as God, he is the Lord. Nor is it merely the popular understanding that he is our master whom we must obey. Even more fundamentally, to be a lord is to have ownership rights. So for Jesus to be our Lord means he has bought us back from the devil at the cost of his own blood. He has redeemed us from both the guilt and the power of sin so that now we are his treasured possession. And what a Lord he is: one who bears with our every weakness and washes his disciples' feet, like the lowest servant. To belong to him is our sweetest comfort, our greatest honor, our boundless joy, and our only hope in life and in death.
Those are a handful of points that I glean from just a few words in Luke 2. I offer them because we all could use a few good teaching points this time of year that help kids look more deeply at Jesus, and also as an encouragement not to gloss over familiar passages. Much of the material surrounding those words is equally glorious, and there's no better time to reflect on them.
###
Thoughts? Please share or comment below. I love feedback and discussion—it's how we learn from each other! (Pick any name you like. Your email address will not be displayed.)

Copyright secured by Digiprove © 2015 Jack Klumpenhower