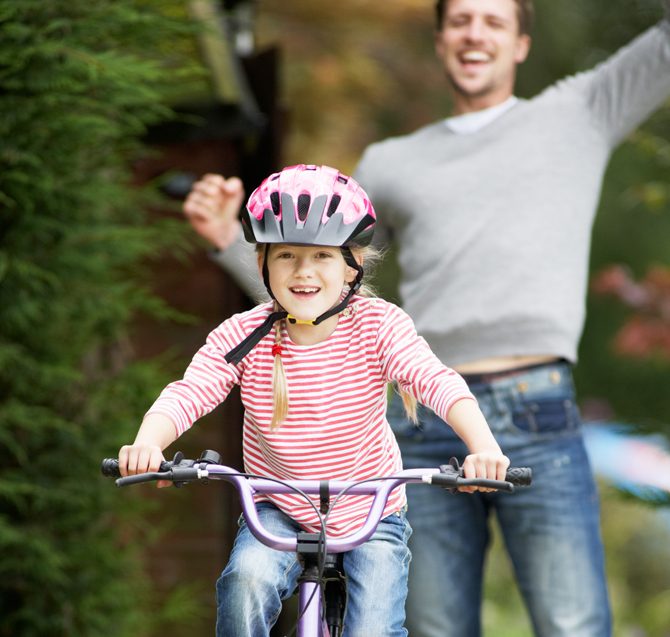 A Good Way to Hand Out Praise
What do you praise your kids for? More importantly, what should you praise God for when you see his work in those kids? Here's one good answer.
Above all else, celebrate repentance.
It's easy to praise kids for achievements, whether those involve life skills like schoolwork or sports or learning to ride a bike, or clearly spiritual achievements like memorizing a weekly Bible verse or reciting a prayer. But achievements aren't at the core of our hope in Jesus the way repentance is.
Repentance is godly change. It's turning away from selfish thoughts, desires and actions to pursue godly ones instead. When a kid is truly sorry for some way he's been displeasing God, and reorients his life away from that sin, this is repentance. It's wondrous to see. It's what we all hope for kids as we teach them the gospel.
Achievements in Christian disciplines like Bible reading and prayer are nice, but Jesus included our repentance when telling why he came and died: "Thus it is written, that the Christ should suffer and on the third day rise from the dead, and that repentance and forgiveness of sins should be proclaimed in his name to the nations (Luke 24:46–47). Personal change is part of being saved from sin. That's good news, and we should celebrate it!
Also, while believers work hard at repentance, this effort should never be self-effort. Christian growth is not achieved on one's own to impress God, but rather with God—constantly relying on him in prayer, in his Word, and in closeness to fellow believers. Salvation is principally God's work. Believers just get to join in this part of it. "Work out your own salvation with fear and trembling, for it is God who works in you, both to will and to work for his good pleasure" (Philippians 2:12–13).
So how we celebrate repentance matters, too. It's important, for several reasons, to give God the credit when we see repentance in a kid.
Giving God the credit is appropriate. He deserves it. Praising him rather than oneself is fundamental to life as a believer. It fosters an awareness of grace and a boundless appreciation for God.
Giving God the credit reminds kids that their confidence must be in him, not in themselves. Growing in holiness does not depend on how much godliness they can muster. If it did, they would soon feel defeated. Rather, Christian repentance is accompanied by faith, and growth depends on how determined God is to complete his good work in those kids in his good time—and we know God is dependable. This truth gives the confidence kids need if they're going to carry on with the hard work of repentance, especially when progress seems slow.
Giving God the credit keeps repentance from being a performance done merely to curry favor with him or to keep him from getting grouchy. Yes, there is a sense in which believers obey out of a desire to please their Father, but that desire is properly grounded in love and gratitude rather than in a hounding need to earn his approval. Kids need to escape the performance mindset and know that, if they believe in Jesus, they are surely accepted as a member of God's family rather than a mere hired hand. Giving credit to God takes the pressure off.
Giving God the credit reinforces how crucial it is for kids' efforts in repentance to be a cooperation with the Spirit. It teaches them to always rely on God, knowing they'll only get as far in repentance as God takes them. This is both a huge comfort when they're tempted to despair and an encouragement to draw near to God. It emboldens kids to constantly seek God—in prayer, in the Bible, in gospel preaching and in Christian fellowship.
So we must celebrate repentance and praise God for it. For me, this takes deliberate effort. I easily praise a kid's Bible skills but find it less comfortable to bring up his sin and talk about how he's repenting. It's also easy for me to tell a kid, "good job," but harder to say to her, "I can see that God is working in you. You should be encouraged."
Yet these things are part of being a gospel teacher. It's time I start practicing them more.
###
Thoughts? Please share or comment below. I love feedback and discussion—it's how we learn from each other! (Pick any name you like, and no one but me will see your email address—and I won't use it, I promise)

Copyright secured by Digiprove © 2014 Jack Klumpenhower