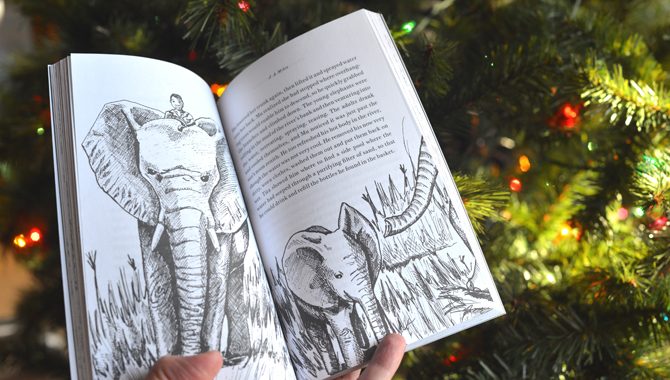 A Children's Book with a Gospel Heartbeat
It's hard to say what kind of book this is, except that it's exactly the kind of book kids need.
A Chameleon, a Boy, and a Quest is a new novel for older children and young teens, written and set in Africa by J. A. Myhre, who's a missionary doctor there. She originally wrote it as a Christmas gift for her own kids. It's been published just in time to make it a nice, small gift this year for a niece or nephew, or maybe a Sunday school student.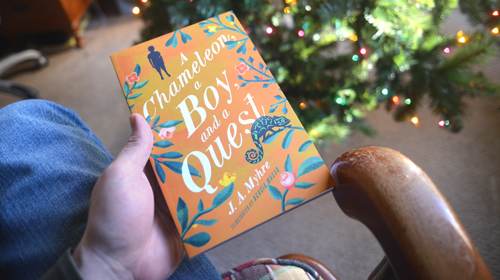 When I first read Chameleon, I wasn't sure how to categorize it. Is it a fantasy? Well, yes; it has talking animals. But it isn't the kind of fantasy that lets you escape into a world of heroes and dragons. This book isn't escapist at all; rather, it helps you feel the real and gritty struggles facing children in Africa today.
Is it an educational novel, then? No, because as valuable as it is for kids to learn about others whose lives are far different from their own, you never sense this is the book's main goal. It's more about how life touches eternity—about hope, forgiveness, the impact of our choices, and the joy of knowing our Father.
Does that make it a Christian allegory? Maybe. Chameleon does have allegorical elements, much like C. S. Lewis's Narnia books. But I kept looking for a solitary Christ figure like Aslan, and a clear one never quite appeared. So perhaps we should simply think of it as a story book, though one with themes delightfully drawn from the great story told in the best Book.
Some books preach at you. They tell you what you should think and do. (In fact, my books do this.) But the best story books avoid it. Instead, they sneak up on you. They implant values and hopes merely by telling a tale, and then they quietly leave to let those desires settle into your soul.
This is why children's books written by unbelievers can, sometimes, be dangerous. Even if those books don't overtly tout anything that seems opposed to Jesus, their values and hopes are often out of kilter with the gospel. It's also why we need more books from Christian authors like Myhre who do know the gospel—authors who know where real joy and true wisdom are found, and have the good sense to build stories on these themes without getting preachy.
Chameleon is a humble book, paperback-bound and including a handful of black-and-white illustrations nicely sketched by Acacia Masso, herself a missionary kid from Africa. But it is skillfully written with the spiritual depth that comes from knowing God in a harsh yet Christ-touched land. Kids need more books like this one.
###
Thoughts? Please share or comment below. I love feedback and discussion—it's how we learn from each other! (Pick any name you like. Your email address will not be displayed.)

Copyright secured by Digiprove © 2015 Jack Klumpenhower