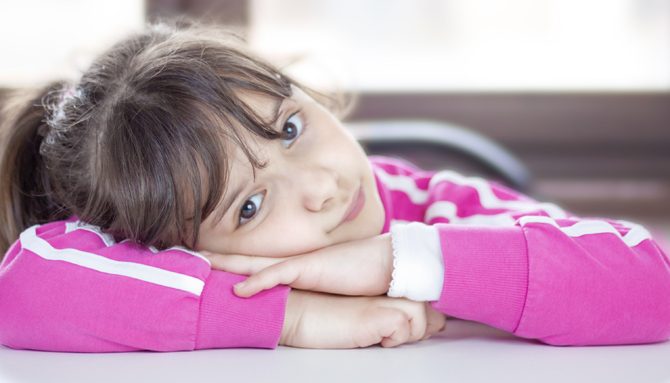 Five Alternatives to those Same, Stale Christmas Lessons
Every Christmas I seem to end up teaching the same points about baby Jesus. They're good themes, but they get old. Well, it doesn't have to be that way.
The birth accounts in the Bible contain dozens of great themes. They're all fine ways to teach these passages. Some of the most common ones pop up again and again in Christmas devotionals, sermons and lessons. Most of us have heard (or taught) these several times. In my experience, a list of most popular Christmas themes might look something like this:
Jesus is the Prince of peace.

Jesus is Immanuel, God with us.

Jesus is humble, laid in a manger.

Jesus came for poor outcasts like the shepherds.

Jesus deserves our worship and gifts, like he got from the wise men.

Jesus gives light to those living in darkness.

There was no room in the inn for Jesus; will you make room for him?

Search diligently for Jesus, like the wise men.
I would argue that the last two don't really draw on a central theme of the Bible's teaching about Christ's birth. But all the others are highly biblical themes that are fitting for Christmas. I've taught them myself, and it's good to be reminded of them. No one can hear them too often.
Still, it's also good to branch out. With that in mind, allow me to offer five alternatives to those Christmas lessons. Some of these alternatives I've taught before. Others I've barely ever mentioned for Christmas. But all are main themes in the Bible, and chances are they'll sound fresher than anything in the list above.
1.  In Jesus, we see God's glory. John tells us not just that the Word became flesh and dwelt among us, but also that "we have seen his glory, glory as of the only Son from the Father, full of grace and truth" (John 1:14). Luke, as well, has glory breaking through during the angel's announcement to the shepherds and in Simeon's praise for baby Jesus: "glory to your people Israel" (Luke 2:32). One fascinating aspect of Christ's birth is that God, whose glory may not be seen—"man shall not see me and live" (Exodus 33:20)—is suddenly visible. And, as we go on to see in Jesus' life, our now-visible God is breathtakingly good!
2. Jesus is the Desire of all nations. A big theme of the prophets who came before Jesus was that the whole world would one day flock to the Savior. Isaiah spoke of a caravan bearing gifts: "The wealth of the nations shall come to you. A multitude of camels shall cover you… They shall bring gold and frankincense" (Isaiah 60:5–6). That sounds a lot like a familiar Christmas story, doesn't it? The wise men are the first of many people brought in from all parts of the world to honor Jesus. He is for everyone. All people everywhere may come and worship.
3. Jesus brings both forgiveness and repentance. He came to deal fully with sin: "He will save his people from their sins" (Matthew 1:21). The book of Luke, which begins with Christ's birth, can be seen as a story of forgiveness and repentance in Jesus. In chapter 1, Zechariah says the coming Savior will "give knowledge of salvation to his people in the forgiveness of their sins" (v. 77), and do so in order that they "might serve him without fear, in holiness and righteousness" (v. 74–75). Then in the closing verses, Jesus says "repentance and forgiveness of sins should be proclaimed in his name to all nations" (Luke 24:47). This is a big view of deliverance from sin. It includes not only how Jesus takes the penalty for our wrongdoing, but also how he helps his people to turn away from sin and live for God. This is why he came.
4. Jesus is the best King ever. A main thrust of the angel's announcement to Mary is that Jesus will be a King like none other, whose kingdom with never end (Luke 1:32–33). And the entire birth narrative in Matthew is a conflict between two kings—the big, presumably scary Herod the Great and the one "who has been born king of the Jews" (Matthew 2:2). Herod ends up dead, while Jesus becomes a King who gives himself up, dying on a cross beneath an inscription declaring him a king, then rising again to proclaim, "All authority in heaven and on earth has been given to me" (Matthew 28:18). He is both powerful and sacrificing, both all-ruling and all-giving, both eternal and near to us. That's our King.
5. Jesus is more precious than anything else. Luke's birth narrative spans two particularly long chapters and climaxes not with the shepherds gathered around the manger, but rather with the old man Simeon taking Jesus in his arms in the Temple. Earlier, the priest Zechariah had a somewhat cold reaction to news of the coming Savior. In contrast, Simeon is warm and full of delight. He praises God for the salvation of the world, and declares that he can now die in peace. Nothing matters more to him than Jesus. Nothing is better than to hold him close.
I could think of others—central themes in the birth narratives that seldom get mentioned this time of year. Perhaps you can too. If you have one in mind, please share it by commenting below. There should easily be enough to make another list of five more good, seldom-taught themes, perhaps for next Christmas.
###
Thoughts? Please share or comment below. I love feedback and discussion—it's how we learn from each other! (Pick any name you like, and no one but me will see your email address—and I won't use it, I promise)

Copyright secured by Digiprove © 2014 Jack Klumpenhower